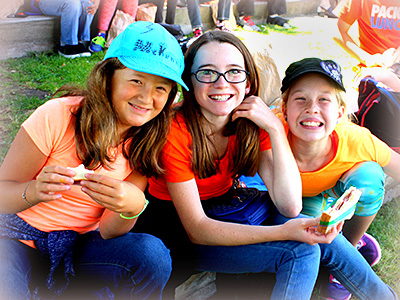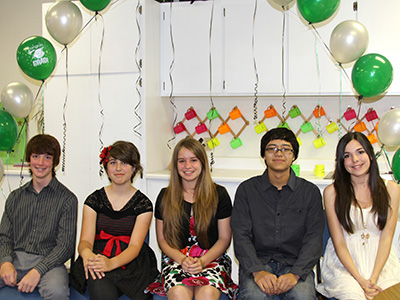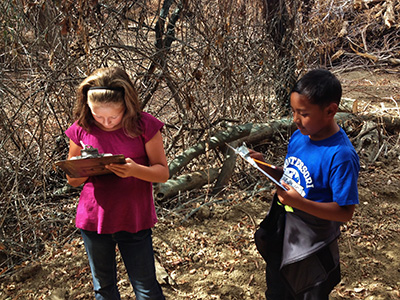 Language Arts
| | |
| --- | --- |
| Language | The language curriculum covers in depth written and spoken language, reading, grammar, and research, the keys to both self-expression and the acquisition of knowledge. Language Arts covers the following areas: Word study, parts of speech, sentence analysis, and foreign language. |
| Writing | The language curriculum covers in depth written and spoken language, reading, grammar, and research, the keys to both self-expression and the acquisition of knowledge. Language Arts covers the following areas: Word study, parts of speech, sentence analysis, and foreign language. |
| Reading and Literature | Children are encouraged to read aloud and silently. Children participate in literature discussions of short stories, mysteries, historical fiction, biographies, and fiction. |
Mathematics
The Montessori math curriculum covers a wide array of areas. Areas covered are:
The History of Mathematics
Numeration and Concepts of Numbers
Whole Number Operations
Fractions, Decimals, and Percents
Multiples and Factors
Powers of Numbers
Measurement
Geometry
Algebra
Problem Solving
Practical Life
Practical life continues in the 4th – 8th level. Children practice skills to make them successful adults. Practical life teaches skills in the following areas:
Independence: Cooking, shopping lists, car related areas
Communication: Effective communication strategies, speech writing and presenting
Relationships: Friendship, kindness, volunteering, grace and courtesy
Financial Skills: Budgeting, balancing checkbooks, saving money
Business Skills: Marketing, business plans, sales
High School Prep
Starting in 6th grade children start on a path to high school preparedness. Children learn note and test taking skills, as well as, how to prepare for tests. Children learn how to successfully manage homework. Children also learn about social skills needed to be in a high school environment.
Cultural Breakdown
Montessori offers a broad range of cultural topics. These areas are all project based and incorporate several different area such as writing, oral report, building, and other projects.
Academics by Year
4th Year

History: Early Man, California History
Computers: Typing and Word Processing
Service Learning
Science: Scientific Inquiry, Life Science, Earth Science, Physical Science, Scientific Communication
STEM Fair

5th Year

Science
History: US History
Computers: Typing, Excel, Power Point
Service Learning
Science: Life Sciences, Earth Sciences
STEM Fair

6th Year

History: World History – Ancient Civilizations
Computers: Technology, coding, programming
Service Learning
Science: Life Sciences, Earth Sciences
STEM Fair

7th Year

History: World History – Medieval and Early Modern Times
Computers: Web building, technology, coding, programming
Service Learning
Semester long project
Science: Chemistry, Physics
STEM Fair

8th Year

History: US History and Geography – Growth and Conflict, Constitution,  Voting
Computers: Web building, blogging
Service Learning
Semester long project
Science: Chemistry and Physics
STEM Fair
High School Prep: Note and test taking skills, resume building, social skills
Debate